Fight against the corrupted creatures!
Build your deck out of 48 different cards and fight against the demonic creatures.
Which play-style you use is up to you. Are you using the pure holy might or do you try to use the power of corruption while withstanding its temptation?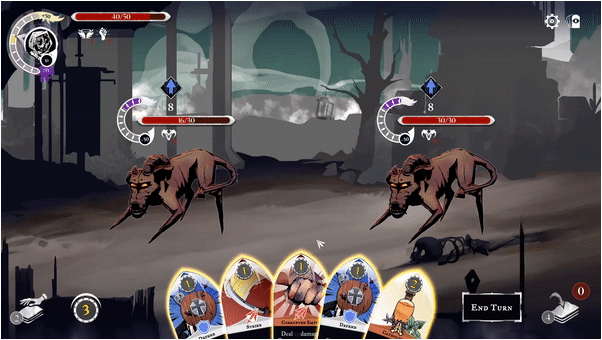 Use your given time wisely!
Your resources are limited.
Choose the right time to rest and what you'll do with the given time.
Heal your broken body, pray the corruption away or optimize your deck by sacrificing your cards.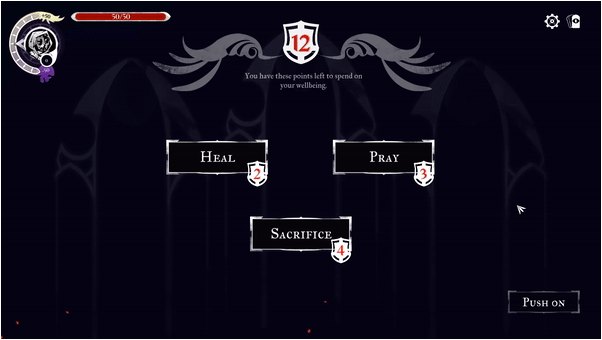 Can you survive the evil and purify the world?
Fight your way through the hordes of enemies to get to the center of the corruption. Many have failed to do so, but can you do it?